180 Bloor St W, Toronto, ON M5S 1T6

学校の特徴
・Cardiology Technologist
・Medical Laboratory Technician
・Intra Oral Level I + II Dental Assistant
・Business Administration
・Business Management
・Logistics and Supply Chain Operations
・Medical Esthetician, Medical Office Administrator
・Personal Support Worker and Physiotherapy and Occupational Therapy Assistant
コース紹介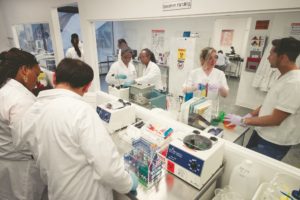 Medical Laboratory Technician
Medical Laboratory Technicians are trained to work under the supervision of a Technologist to conduct routine diagnostic tests, as well as set up, clean and maintain medical laboratory equipment. As a Medical Laboratory Technician you will be responsible to collect blood, tissue and other samples from patients, as well as log patient samples and prepare them for testing. You will perform laboratory procedures such as preparing specimens for testing, preparing culture media and stock solutions, and recognizing problems and errors in lab procedures.
---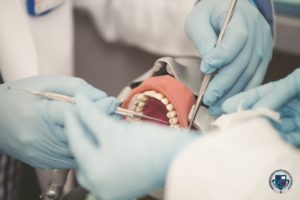 Intra Oral Level I + II Dental Assistant
Our Intra Oral Level I & II Dental Assistant Diploma Program emphasizes the importance of hands-on-training. All of our students learn about the value of patient communication and patient care as interpersonal skills are a fundamental part of being a successful Dental Assistant. Our students have the advantage of working within our fully-equipped dental laboratory. With the training we offer in our facilities and led by our highly qualified Instructors, graduates will have the competitive edge when seeking employment. Upon successful completion of our program, students are eligible to sit for the certification exams through the National Dental Assisting Examining Board (NDAEB).
---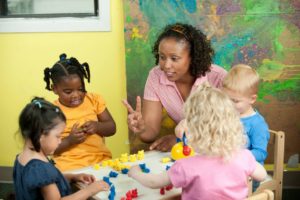 Early Childcare Assistant
2レベルに分かれた大学進学準備クラスで、早い段階から北米式のリポートの書き方、プレゼンテーション、ディスカッション、英文速読法、データ分析能力を学習出来ます。個別指導でしっかり大学進学までをサポートいたします。
インタビュー
---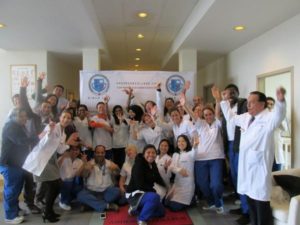 STACY-ANN L.さん (PSW)
My experience at Anderson College was amazing; I had the best teacher anyone could ask for and her name is Michelle. The rest of the staff was also wonderful. I have learned to be patient and how to deal with people with disabilities. My experience in the long-term care and community care was also really interesting; I met a lot of different people with all types of illnesses and seniors that are so friendly and loving. I will display all the experience that I have gathered from my time spent at Anderson College in my career field. Thank you, Anderson College!
---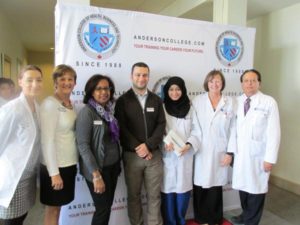 NATALIA I.さん
(EARLY CHILDCARE ASSISTANT)I am really grateful for the training I received from Anderson College. It gave me the opportunity to find a job in my field and continue my goals with success.
学校詳細
設立
1988年
生徒数
1000~1500人
講師数
75人以上
教室数
40部屋以上
1クラス生徒数
平均:25人
日本人カウンセラー
0名
国籍比率

学校設備
・State of the art laboratories and practice facilities for the following programs; Medical Laboratory Technician, Cardiology Technology, Intra Oral Level I + II Dental Assistant, Medical Esthetician, Personal Support Worker and Physiotherapy/Occupational Therapy Assistant. ・Student lounge with access to refrigerator, microwaves, sink and filtered water. ・Day-lockers available on first-come, first-serve basis and student must provide own lock. ・Computer lab with required software for following programs; Business Administration, Business Management, Logistics and Supply Chain Operations, Medical Office Administrator and Law Clerk.
授業料
・Business Administration 44週:15,685.00ドル
・Early Childcare Assistant 40週:12,450.00ドル
・Intra Oral Level I & II Dental Assistant 51週間:19,628.00ドル 他
*詳細はお問い合わせ下さい
学校のウェブサイト – https://www.andersoncollege.com/